Applicability Matrix by Customer-specific Requirements for IATF 16949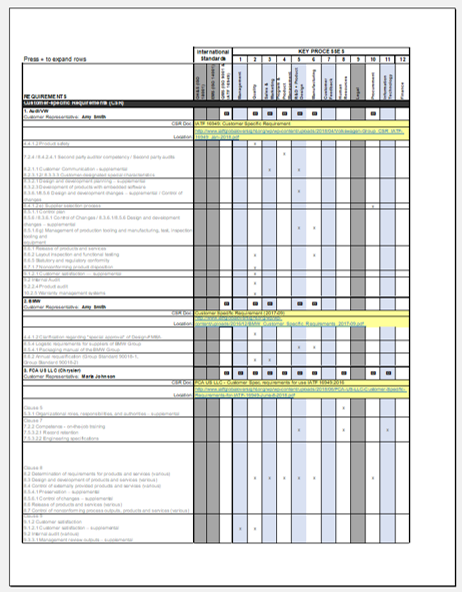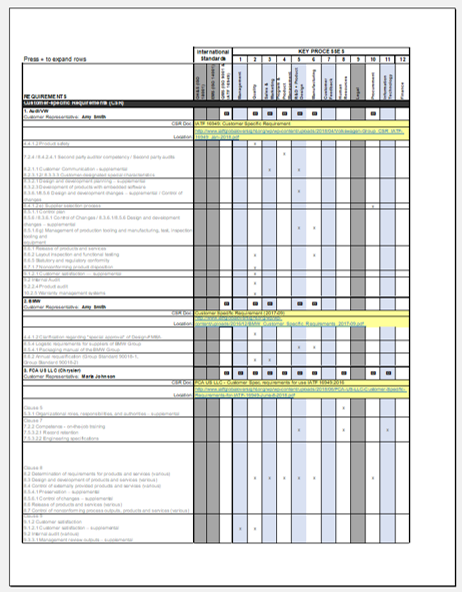 sale
Applicability Matrix by Customer-specific Requirements for IATF 16949
The Applicability Matrix is an extremely valuable tool for the Management System Architect as well as the QMS process owners. This tool is used to show the interaction between each identified QMS process and the applicable sections within the automotive OEM customer-specific requirements.
Why is this important? Instead of throwing various customer-specific requirements at top management and expecting them to determine which requirements apply, this Applicability Matrix by CSR provides a template for mapping out various OEM requirements. Primary focus of this tool is on the OE requirements as published on the IATF Oversight webpage - http://www.iatfglobaloversight.org/oem-requirements/customer-specific-requirements.
This tool can be combined with the Applicability Matrix by Clause or used independently.